Grant Awards Makes a Real Impact!
Since it's inception in 2009, the CBBF + OIF Impact Grant Program has awarded over 70 Impact Grants. We're incredibly proud of the difference our donor's are making in the OI Community and at the same time, we're humbled by how much work is left to be done.
Below you'll find some pictures and excerpts from letters from the Impact Grant Awardees.
Before the install…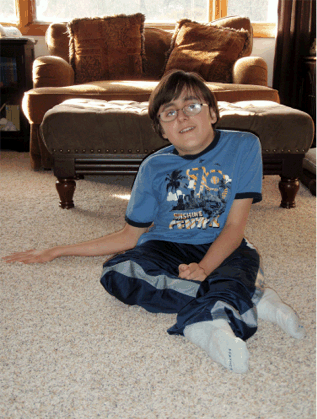 Dear OIF and CBBF Grant Committee staff,
A couple of years ago, I had two spinal fusion surgeries, which greatly disabled me for a very long time. In my recovery, my legs, as well as their tolerance, got weaker and weaker. When I started working on getting in shape again, my left leg broke. Which dislodged the hardware in my leg and caused infections, which required a few surgeries after that.I'm writing to thank you for the grant money to install carpeting and remodel our bathroom.My point is, to this day, I'm having a very hard time getting my independence back. Ever since my back surgery two years ago, I've been in a wheelchair almost all of the time. The money that you will give us will help me on the path to independence very much. The carpet, in my personal opinion, is probably one of the most important aspects of the project, because I was crawling a few years ago before the back surgery. I want to get back to that point and be able to crawl around again. It's really hard to crawl on the hard wood floor that we have now. Whenever I would try to, the floor would press into my fragile knees, and I wouldn't be able to go ten feet without being in pain, and exhausted, afterwards. But, now that we're getting carpeting, I won't have to crawl on a hard floor anymore! Now, I'll be able to get back in shape more safely. I'll be able to do things on a soft carpet instead of a hard wood floor.
After the install…
"The impact grant allowed us to install carpeting throughout the main part of the house so that I can work on regaining my ability to crawl again without injuring or pain to my knees. This is something I have truly looked forward to and I am enjoying it immensely! The soft carpet and padding make a huge difference for my knees and I am eager to work on my crawling and other exercises everyday."
A child's perspective of her new van!
A good chair for a good man!
Greetings CBBF and OI Foundation,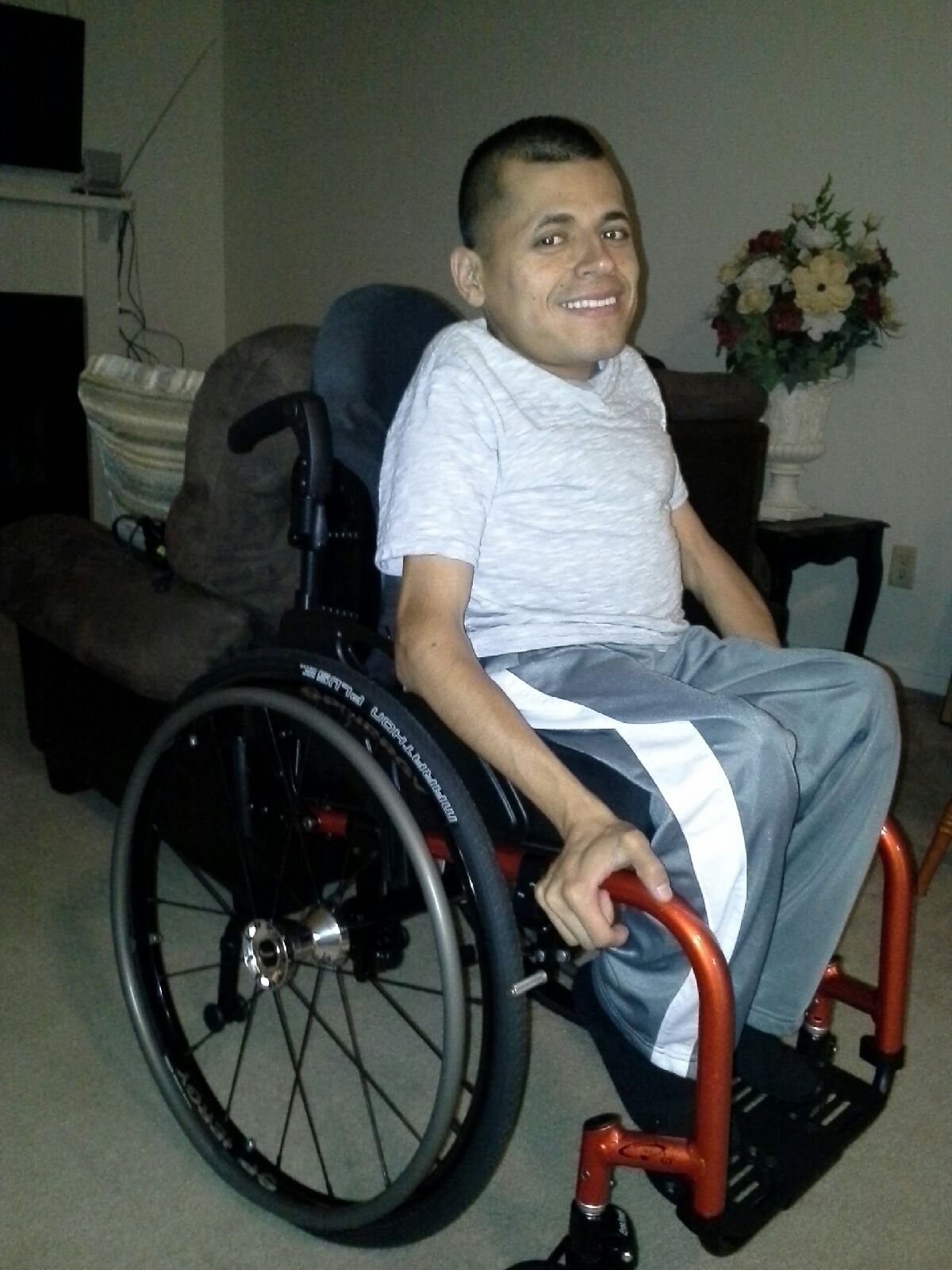 I am quite joyful to have with me a much needed new wheelchair and you made that dream a reality. As you may see from the picture , this new chair serves my current needs to the max. I can now from an external standpoint feel more at ease and secure as I venture into a world that can be often difficult to navigate in.
My heart goes out to all of you for the difference that you make in the lives of the many different individuals that you serve. Your generosity and spirit speak to the kind of world that God would have wanted for us all here on earth.
Blessings,
Eduardo